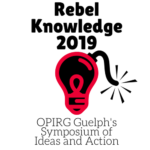 THE FIGHT AGAINST FORD: RESISTING THE TORY ATTACK
Wittingly or otherwise, Ford has declared a culture war in Ontario. —David Moscrop
Call for Proposals
And so it begins—from mental health supports to education to environmental initiatives, the cuts have begun to roll in from the Conservative Government. As our already-under-siege communities reel from an intensification of already ongoing struggle, we have to ask ourselves: How do we go about our work and push farther while defending those most affected by the coming onslaught? How can our struggles come together in this moment without pushing voices aside? And how can new, fresh faces be moved from mobilizing against the Conservative Government alone to longer-term organizing?
This year, we are gearing the Symposium towards people who are involved in the fight against the Ontario government, those who want to get involved, and those whose organizing and research are valuable contributions to the struggle. The goal is to come out of the weekend with a stronger and more vibrant movement for the years ahead.
Rebel Knowledge, OPIRG Guelph's social and environmental justice symposium, is a convergence of academic and community research, activism, and art focused on social and environmental justice issues. We are aiming to make research more accessible to all and to foster deeper relationships and idea-sharing between academics and community activists. Our goal is to support the development of research that is useful to community-based campaigns and projects working for social change by creating a space for this exchange to take place.
We welcome all contributions and ideas related to resisting the Conservative government: research presentations, panels, roundtables, breakout groups, multimedia and art displays, interactive activities, zines and more. Tell us about a campaign, explore theories behind the Tory agenda and our own resistance, present histories of struggles, and teach us how to organize better.
Submitting a Proposal
We welcome proposals for participation in a variety of different ways, including (but not limited to) the following categories:
Have an idea for a single presentation? Share your ideas and research with us in a 20-minute talk, with up to an additional 10 minutes for audience questions, alongside other presentations on similar themes.
Do you and some others want to share multiple presentations on a single topic or theme? These sessions would feature multiple presentations (normally 3-4) totalling 60 minutes, with an additional 30 minutes for audience questions and discussions. 90 minutes in total.
These sessions would be 90 minutes in total and are expected to be interactive.
Want to lead a group discussion on a particular topic? These sessions would be driven by the discussion of participants, guided by the questions of a facilitator.
Have an idea for an artistic contribution to the event? A poetry performance and workshop? An art installation? Tell us what it is and what you would need to make it happen.
Have another idea for participating that doesn't fall into the categories listed above? Let us know what it is and what you would need to make it happen.
Please submit through the below form:

An indication of the

category of contribution

you are proposing ("Individual Presentation", "Panel", "Art Space," etc.) or, if you are proposing a format not listed, a description of the proposed format, activities, and space/materials needed

The

title

of your contribution

An

abstract

of no more than 300 words describing the proposed contribution

A

shortened description

of your contribution for use in the program (no more than 70 words)

A

biography

of no more than 50 words

Your

contact information

(including an email address that you check regularly)

Your

availability

on Saturday February 9th and/or Sunday February 10th.
If you have any questions or need assistance with the submissions process, or if it feels intimidating, please get in touch.  We want this process to be accessible to everyone and are more than happy to help. 
Submission deadline: Monday, October 15th at 11:59 pm Eastern time.
The symposium will be held the weekend of February 8th through February 10th.
Form and Examples!
Here are some examples of a filled in submission: Google Docs Link (link)
Hi mandy 😀