The Fight for Progressive and Inclusive Education
This panel is about the Ford government's attack on elementary and secondary school students and teachers through funding cuts, the roll-back of the health and physical education curriculum, and the cancellation of the Indigenous curriculum content update. It will focus on what exactly is happening, the impacts the changes will have, the organizing that's been happening to resist them, and what support is needed from the community.
Xicohtencatl Maher Lopez- Indigenous Relations, Education and Reconciliation
Since the cancellation of the Indigenous curriculum writing in the summer of 2018 by the Ford Government, Indigenous centered education in many schools across Ontario has not progressed. In this so-called age of Truth & Reconciliation, emphasis on the Truth, this standstill in teaching students the true history of Canada and it's nefarious beginnings to present day relations with Indigenous people has signaled that there will be no real Truth nor Reconciliation under the Ford government. This talk will be about the cancellation, the reasons behind it, the reasons why it is bad, and the absolute importance of teaching children the truth about historical and current Indigenous and Canadian relations.
Xicohtencatl Maher Lopez is a Grade 12 high school student, and is heavily involved in Indigenous and high school student activism. He is a 2-spirited Tlaxcaltecan Nahua of Tlaxcala, Mexico. He is a member of the Young Communist League of Canada living on Anishinaabe, Attawandaron and Haudenosaunee land.
Gundi Barbour- Building Better Schools and the Ford Austerity Agenda
The Ford government is 'for the people' yet their proposed cuts to our education system will negatively impact the current and next generation. What will the impact of cuts be? What are the hallmarks of public education in a fair and just society that we wish to maintain? What can you do to make a difference? Ontario's focus and funding must support public education. Come and find out the depth of the impact and how you can mobilize the community to bring about change.
Gundi Barbour is currently the president of the Upper Grand ETFO Teachers' Local, a position that she has held since 2014. She is an elementary teacher with more than 25 years experience in the classroom with the Upper Grand District School Board. Gundi is also a member of the Elementary Teachers of Ontario (ETFO) Executive. She is a lifelong feminist and social justice advocate.
Jax Thornton and Kate Nixon- Let's Talk About Sex: The rollback of health and physical education
A pissed off Gen Z Goth, Jax Thornton is a genderless entity hellbent on saving the earth and has been a dedicated activist from a very young age. Inspired by famed mortal Bernie Sanders in the US 2016 election, Jax decided to run for municipal council in Guelph. They were involved the Student Walkout in September 2018 and solidarity actions with Wet'suwet'en last month.
Jax will be talking about their personal experience having received the 1997 sex-ed curriculum while they served their time in the public school system, and how it compares to the updated 2015 version.
Kate Nixon attends St. James Catholic high school, and in her spare time is a hell-raising humanitarian. She collaborates with Artsy Activists, has organized a Rally for Refugees, was part of Wet'suwet'en solidarity actions last month, and was an organizer of the Student Walkout in September 2018. In January Kate created and distributed supply kits to help people survive the cold snap.
Kate will speak about the importance of the updated 2015 health and physical education curriculum, and the damage that will be created by eliminating it.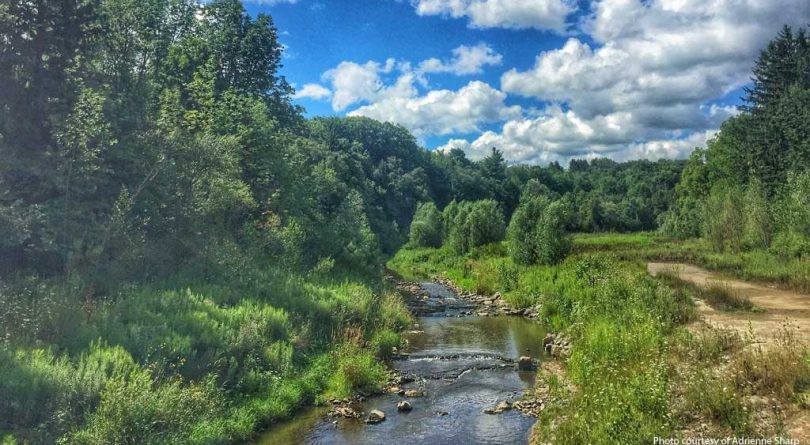 Protecting the Environment, Preventing Climate Collapse
This panel will look at different circumstances in Ontario when environmental protections have been threatened, and how individuals mobilized and fought to resist them. Specific discussions include mining in the James Bay Lowlands, the Greenbelt, and the tactics people are using in the context of the climate crisis.
Andrew Costa- Across The Great Divide: Anishinaabek Legal Traditions, Treaty 9 and Honourable Consent
During the lead up to the 2018 Ontario Provincial Election, Doug Ford claimed that "…he would jumpstart mining the mineral-rich James Bay Lowlands about 500 kilometers northeast of Thunder Bay – even if it meant driving the bulldozer himself" (para 3). Evaluating these assertions of unilateral authority, the presentation will examine how Anishinaabek legal traditions and Treaty Orders encourage a collaborative consent regime to emerge in resource development through the Treaty 9 region.
Andrew is a 3rd year PhD Student in the Department of Law and Legal Studies at Carleton University. I study Indigenous Legal Traditions and the impacts they have on assessing Crown obligation to the historical treaties. I also study Municipal Law protocols how they encourage gentrified displacement and potentials for Rights Based Mobilization.
Arlene Slocombe- Bill 66 is a reckless and irresponsible bill
When Ford put forward Bill 66, the environmental movement rallied and worked together to oppose this reckless and irresponsible bill. As a result, schedule 10 was removed, but there are many other problems inherent in this bill so we must stay diligent. And fast on it's heals are proposed changes to the Smart Growth plans. In the wake of all this, we have an opportunity to support a Private Member's Bill to protect the Paris Galt Moraine – which could open the broader interest of ensuring source water protection features (significant wetlands, river corridors, headwater areas and moraines) become protected.
Arlene Slocombe has been actively involved and committed to the work of the Wellington Water Watchers since its founding in 2007. She has been employed as Executive Director since 2009. Living a simple off grid life for 12 years, Arlene had the privilege to viscerally experience the sacred nature of water that sustains all life.
Millie Currie and Scott Cameron- Situation Critical
The climate crisis is here and now, and so is the need for bolder action. This talk will discuss where we are and where we need to go in order to prevent complete environmental collapse.
Millie Currie and Scott Cameron are part of Extinction Rebellion (XR), an international social movement that aims to drive radical change, through nonviolent resistance, in order to avert climate breakdown and minimize the risk of human extinction and ecological collapse.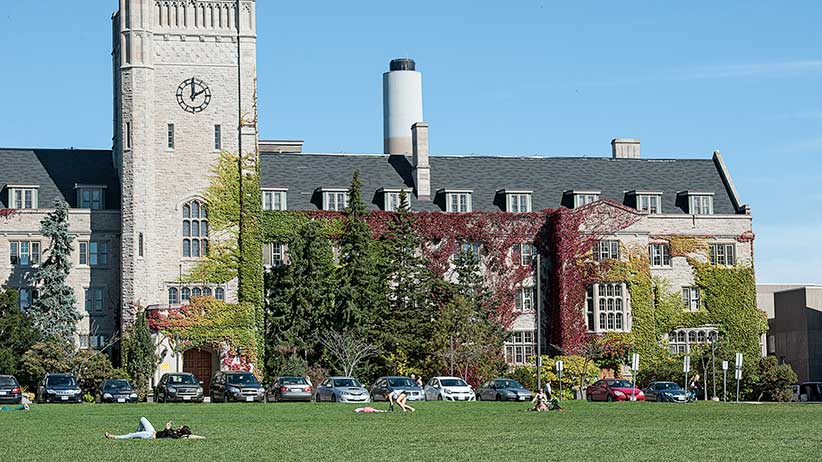 Issues in the Post Secondary Education Sector: A Broken and Underfunded Education
Doug Ford's Ministry of Training Colleges and Universities most recent announcement on Jan 17 included a major cut to OSAP, reduction in institutional funding and the Student Choice Initiative which involves voluntary levy/membership fees. This announcement was perfectly timed after the introduction of free speech policies on every university campus. All of this is happening in the context of past cuts to the Post Secondary Education sector that continue to impact Ontario campuses. This panel will highlight and discuss the current situation and some ways to mobilize and push back.
Kayla Wiler and Jaime Gibson
Kayla Weiler is the VP External Affairs at the Central Student Association, the undergrad student union at the University of Guelph.She has been involved in the student movement and the fight for free education since she started school at UofG. She is a settler who has lived on Attawandaron, Anishinaabe and Haudenosaunee territory in Walkerton and Guelph, and is a member of the Young Communist League.
Jamie Gibson is an undergraduate student at the University of Guelph, and presently serves as the Representative At-Large for the College of Social and Applied Human Sciences on the CSA. Jamie works tirelessly to bring more students into student organizations, and hopes that students become more empowered as they witness their ideas reflected in collective action. He has founded the Know Your Right To Protest campaign, and works alongside United Against Oppression.
Capitalism, Austerity, and Poverty in Ontario
First he prevented the minimum wage increase, then he cut the basic income pilot, next he attacked all social assistance in Ontario. Ford's been in office less than a year, but he's already managed to have massive impacts on the most vulnerable individuals in Ontario and spread uninformed rhetoric about the relationship between work and living in poverty. This panel will delve deeper into these issues, and discuss the different impacts they're having in Guelph and Ontario right now.
John Clarke- Doug Ford's War on the Poor
The Ford Government is greatly intensifying the austerity agenda of the Liberals and is launching an all out attack on Ontario's poor. The minimum wage and workers' rights have been targeted and Ford wants to ensure the social assistance system acts as a mechanism to force people into the most exploitative jobs. The 'welfare reform' agenda he has unleashed will be indescribably brutal.
John Clarke became active in anti-poverty struggles when he helped to found the Union of Unemployed Workers in London, Ontario in 1983. In 1990, he moved to Toronto to become an organizer with the newly formed Ontario Coalition Against Poverty (OCAP). He has been with OCAP ever since.
Celeste Lopreiato- Poverty & Food Insecurity within the University Community
The Guelph Student FoodBank provides graduate and undergraduate University of Guelph students access to emergency food and anti-poverty resources, in an effort to combat hunger and poverty on campus and in the greater Guelph community. This presentation will outline the demographic that uses our services, why post-secondary students have higher rates of food insecurity than the general community, and why we will continue to see a rise of student food insecurity in the future.
Celeste Lopreiato is the Coordinator at the Guelph Student Foodbank & has worked with various other food security related non-profits within Guelph. She is passionate about food justice activism, veganism, environmentalism, and how they are all interconnected.
Tina Brophey- Lessons Learned
Poverty in Guelph includes a variety of stories. Tina will share her story, and some of the experiences she has seen. Those with lived experience should always be part of the solution. 'Nothing for us, without us'.
Tina Brophey has been involved in poverty awareness in Guelph for more than 15 years. Sitting on boards, preparing taxes, speaking out and living a life relying on social service supports, Tina offers her personal experience and viewpoint.
Who Can Organize? "Free Speech" & Protest on Campus
This panel will look at the campus "free speech" policies mandated by Doug Ford in the context of the rise of right-wing organizing and the attack on progressive organizations, and will give some historical background on the use of the "free speech" narrative by the far right.
Brendan Campisi- Free Speech, Fascism and Ford
Since taking office, the Ford government has launched two major attacks on students and universities: the mandating of so-called 'free speech' policies, which would prevent student organizations from stopping the far right from organizing on campuses, and the effort to deprive student unions and other campus organizations of funding by making all 'non-essential' fees voluntary. This talk will trace the connections between the youth-based far right currents known as the 'alt right' and the Ford government, and argue that these policies are designed to serve the far right's agenda.
Brendan Campisi is a history student at the University of Guelph and has been involved in the student movement and local anti-war efforts. He is a settler who has lived on Attawandaron, Anishinaabe and Haudenosaunee territory in London and Guelph, and is a member of the Young Communist League and the Communist Party of Canada.
Jay Rideout- Hard Right Organizing and Resistance at Laurier
Over the past 1-2 years there has been an increase in hard right organizing (and subsequent resistance) across the Wilfrid Laurier campuses. While each situation is different and poses unique challenges, they have all contributed to heightened political climate that has impacted the safety and security of many marginalized students, staff, faculty and community members. Jay will highlight some of these timelines and will provide context on some of the organizing that has taken (and continues to take) place.
Jay Rideout is a queer and trans individual living on Anishnaabe, Haudenosaunee and Neutral territory. They are a white settler who grew up on the south coat of Newfoundland. Currently they are working at LSPIRG (based out of the Brantford office), sit on the Brantford Pride committee, and are involved in a range of community organizing.
Brad Evoy- Free Speech on Repeat: Far Right Campus Organizing and Narratives of Repression
In 1968, during the height of student rebellion in Europe and North America, a small but persistent group of young neo-Nazis attempted to counter student radicals and defend a white Rhodesia. These fascists began crafting a narrative that would become familiar today–an idea of taking narratives of free speech, used to defend the Left from state repression, and re-purposing it to defend repression and violence. In this talk, we will explore the growth of these ideas on campus environments and the recurring problem of far right radicalization on university campuses in so-called Canada.
Brad Evoy is a nerdy, disabled Mi'kmaw, who is known for his upbeat tempo. He is currently a coordinator with OPIRG Carleton and used to work at OPIRG Guelph and Provincial. An ex-academic focused on higher education history, Brad has a deep interest into digging into the nuances and issues of these ideological battlegrounds within the state. He recently hosted Terminal Degree, a former CFRU show on this very topic.
Surviving and Fighting Back as Lgbtqi2s+ under Ford Nation
It is clear both from the removal of the sexual education curriculum, and dialogue on the gender identity resolution, that Doug Ford and the PC party have undermined the livelihoods of LGBTQ2S+ individuals in Ontario. This panel outlines the barriers and tactics associated with fighting back as part of this community, and suggestions for further resistance.
Jake Somerville- Behind the Scenes of Human Rights Challenge & Creating a Coalition
Over the last seven months I have been working on a Human Rights Challenge against the Ontario Government to save the 2015 elementary school Health and Physical Education (Sex-Ed) Curriculum. I have encountered resistance and unexpected challenges along the way. My core belief is that in order to effectively challenge Ford and the PC government, we need greater transparency and for all groups & organizations to unite.
Jake Somerville is a non-binary Guelph parent, entrepreneur and activist. With a background in photography, business, marketing and hairstyling, they recently started a network to streamline LGBTQ2S+ activists called Ontario Coalition for Queer Liberation.
Bella Harris (she/they) -Navigating Safety and Security: A full time job with no benefits.
Words like "safe," "choice," "freedom," "inclusive," etc are often used to give a sense of moral justice to a cause, organizations, initiative, or space. I will explore my experience in navigating through these words and how they are used to harm those who needs the most protection.
Bella Harris is brown, queer, neurodivergent, vegan and fat. They work with and for many rad organizations as an event coordinator, facilitator, and advocate alongside equally amazing peoples. They are a settler of Turtle Island who works on decolonization as an act of radical healing and self love.
Skylar Sookpaiboon (they/them)- Beyond the Binary: A qualitative research on trans and non-binary people's experiences in the healthcare system
Passion driven by the lack of resources and support for queer and trans people everywhere, I am committed to do everything in my capacity to address systemic oppression that currently exists. I have made a life-long commitment to work towards creating more inclusive spaces and raising the voices of those who have been silenced and erased for far too long. On this panel, I will share with you where I am currently at with my research project and why it is important for us to keep challenging the binaries to make more spaces for trans and non-binary people to navigate through the healthcare system.
Skylar Sookpaiboon is a Thai, non-binary, trans masc, queer, community organizer and activist. Skylar is a graduate student in Family Relations and Human Development program at the University of Guelph. They are currently working on a research project to understand the experiences of trans and non-binary people in the healthcare system.
Workshop: Tips for Effective Organizing
Join us for this workshop to hone and share our skills as organizers. From principles of community organizing to effective outreach and follow-up, we're sure there will be something for everyone, no matter whether you're getting active for the first time or are a more seasoned organizer.
Facilitated by Jared Ong and Pam Frache
Jared Ong is a community organizer with the Workers' Action Centre. He's been organizing young workers and students as part of the $15 and Fairness campaign since 2015. Aside from social activism, he enjoys photography and cycling in the West end of Toronto.
Pam Frache is the Coordinator of the Fight for $15 and Fairness and an organizer with the Workers' Action Centre. In the past, she has served on staff teams with the Ontario Federation of Labour and the Canadian Federation of Students. She is a longstanding union and social justice activist based in Toronto.
The Rise of the Far Right
This panel explores far right activity in Guelph and surrounding areas, and what we can likely expect for the next four years while Ford is in office. Although white supremacy and violence are not new to Ontario, it can be argued that having Doug Ford in office, with his problematic views on asylum seekers and ties to ring wing extremists, will have a continued or worsened impact on racialized individuals and vulnerable populations.
Jay Adams- How Canadian Fascists are Co-opting the Yellow Vest Movement
On November 17th 290,000 protestors took to the streets across France in yellow vests. The demonstrations were held to protest the planned rise in fuel prices but quickly escalated to a spontaneous working class anti Macron uprising. Imagery of a burning Paris caught the attention of the world. This discussion will examine Canadian fascists' attempt at co-opting the yellow vest movement pushing their anti-immigrant and anti-Islam views under the guise of the anti-government yellow vests.
Jay Adams is a local organizer with the Revolutionary Student Movement and has been engaged in class struggle for the past several years. From radical student organizing at YorkU and Guelph, to working on multiple picket lines with striking workers, to militant anti-fascist work. Jay is a dedicated anti-capitalist, anti-imperialist and anti-colonial revolutionary living in the traditional territory of Attawandaron, Anishinaabe and Haudenosaunee peoples.
Obehi Okaka- Rise of the far-right in Guelph
In 2017, Statistics Canada data showed that Guelph ranked eighth on Canada's top 10 list of cities with the highest hate crime rates, with 11.8 hate crime incidents per 100,000 people. While the majority of the incidents were graffiti-related, the actual number of hate crime incidents could be as much as five to seven times more than the number reported by the police, as research shows that two out of every three people who believed they were victims of hate crimes did not report these incidents to police. This discussion will detail the nature of far-right discourse on social media, Ontario's history of being a hotbed for white supremacists, and how technology helps to close the social and spatial distance that might otherwise thwart efforts to sustain a collective identity.
Obehi Okaka is a student activist involved in organizational justice, institutional reform, and coalition-building efforts at the University of Guelph, and organizer in the at-large Guelph community. She is a black, queer settler residing on Attawandaron, Anishinaabe and Haudenosaunee territory.
Maya Menezes
Maya Menezes is a senior manager of programs and development at The Leap, an organizer with No One Is Illegal- Toronto, and a member board of directors for both Web of Change and Powershift: Young and Rising. She was also recently at COP24 as a climate justice delegate and disrupt-er. In November of 2018, Maya was one of the core coalition organizers of the no hatred in Toronto rally which brought over two thousand people into the streets to protest Steve Bannon and David Frum.
Mobilizing Research from the University to the Community
The Ford government has taken aim at higher education, from cancelling free tuition for low-income students to cutting funding to 3 new Ontario campuses. It may be hard to see the impact this will have on community organizing, as the University has often been criticized as being a place where people think but do not act. Although this may often be the case in regards to political organizing, this panel aims to explore the ways in which scholars, students and researchers have mobilized their research to support the needs of their communities.
Madeline Donnelly- Working with the University: opportunities and challenges for community organizations
There has been a recent push in higher education to provide experiential learning opportunities for students. Partly as a result of this push, Universities are increasingly looking for opportunities to partner with community organizations. This panel presentation will explore how Out on the Shelf, a local LGBTQ2S+ organization, has partnered with the University to support both student learning and organizational initiatives. Opportunities and challenges in creating and maintaining this partnership will be explored.
Madeline is a librarian at the University of Guelph as well as the volunteer coordinator at Out on the Shelf.
Natasha Pravaz- Rhythms of Resistance: Music, Research, and Mobilization
Different genres of popular music have long been used to fight back, helping people tell truth to power. While samba is a contested icon of Brazilianness, social justice movements across the globe have taken it up to mobilize people politically. In this paper I will discuss my current research project, which uses ethnographic methods to support a community organization develop a sustainable, radical samba group as a tool against oppression.
Natasha has been playing and researching Brazilian samba for 20 years now. Her work has looked at the objectification and agency of racialized women in samba-based nationalism, and explored international expressions of samba as platforms for diasporic solidarities. Her recent work focuses on radical samba as a rhythm of resistance.
Natali Euale- Unsettling the University
This presentation will speak to some of the challenges of doing community-engaged work with with Indigenous communities as a researcher affiliated with the University of Guelph, while also carrying both Indigenous and settler identities. This presentation will explore topics such as challenging the hegemony of European thought—of 'maleness' and 'whiteness' within academia, the exploitation and marginalization of Indigenous and racialized folks in general within academic research, the connection between capitalism and the consumption of Indigenous knowledge(s) and worldviews as a commodity for the benefit of settler institutions, the need to unearth the colonial roots of universities and reflect critically on the foundations of our disciplines (particularly focusing on the field of anthropology), and what allyship and solidarity work could look like within community-based participatory research.
Natali Euale is an Indigenous-Latinx woman from Venezuela currently occupying Attawandaron territory (Guelph, ON). She has been organizing with Guelph Anti Pipeline (GAP) for a few years as well as with migrant justice and refugee solidarity groups, specifically the Shut Down Berks Coalition. She recently completed her MA degree in Public Issues Anthropology at the University of Guelph. The greater goal of her thesis work was to challenge the dominance of Western conceptualizations of health within wellbeing research by centering the knowledge(s) that Indigenous folks hold regarding their own health and wellness.